SEVEN POWERS
I know why you're here.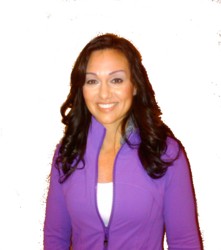 Your'e here because Kelli sent ya.
Kelli Calabrese was one of the first trainers to sign up for my ASPIRE program being offered in January 2012. She felt it important to share the opportunity to learn alongside her with those personal trainers and bootcamp operators who are close to her.
I invite you to review the Seven Powers Report and the The Seven Powers presentation and at the very least, get a sense of the power that Kelli and a handful of others will command and wield in the year ahead.
Moving into the next generation, the field of personal training will experience a leap forward offering career security to those trainers willing to progress toward higher levels of excellence. In this 14-minute presentation, originally presented for a medical group, you'll come to learn the Seven Powers that will allow fitness professionals to rise to the top of the field (see below to download free report).
ASPIRE
The ASPIRE program is a 16-week curriculum combining 21st century science, time-tested success principles, and strategies for commanding greater mastery of physical change.
FIND MORE INFORMATION ON ASPIRE
Download the Seven Powers Report as a pdf (below)
https://www.bebetteracademy.com/system/files/Seven+Powers+Report_0.pdf