Posted on: Jun 09, 2018
Mind Over Market: The Predictability of Success
Posted on: Sep 12, 2015
HEADLINE: Criminally underpaid personal fitness trainers crushed by top earners
By Phil Kaplan, September 2015
Personal Fitness Training is, in my opinion, the noblest and most rewarding career on the planet for those with a heart for truly helping others.
Who am I to make that statement?
Posted on: Sep 04, 2015
Below find the link to the 7 Foundations Webinar reviewing the Core Principles of the Be Better Project:
Posted on: Mar 27, 2014
I'm going to teach you how to be a wealthy, fulfilled, abundantly powerful personal trainer with a heart so genuine it touches everyone you meet.
Posted on: Oct 07, 2012
If you know me you know this . . . I never shy away from the truth . . . and I am very comfortable making bold and provocative statements, if they are in fact rooted in reality.
I'm about to offer 150 trainers the power to design their futures and a few thousand more a chance to invest $5 for at least a $5,000 return (yes, really) . . . but before I go there . . . know a bit about the why behind the offers.
Over the years you've heard me openly challenge diet centers. I've been known to say . . .
Posted on: Jan 04, 2012
Happy New Year. You've heard that before (every year), and we usually take it to mean have a joyous and optimistic entry into the year ahead. I'm going to ask you to think of it differently. Let's not limit our thinking to the entry to a new calendar . . . but let's shift our thinking to consider the evolution that the 12 months of 2012 can bring to our lives, our careers, and our families.
Posted on: Dec 08, 2011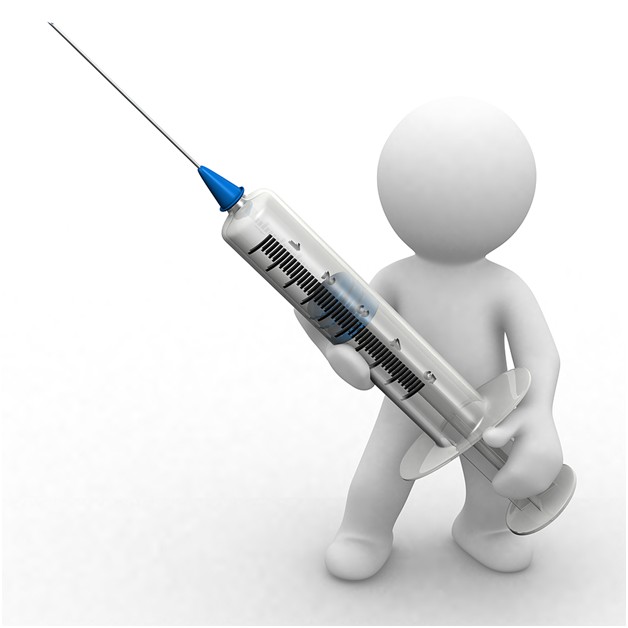 Is Sick The New Normal?
Posted on: Dec 07, 2011
SEVEN POWERS
I know why you're here.
Posted on: Dec 06, 2011
SEVEN POWERS
Moving into the next generation, the field of personal training will experience a leap forward offering career security to those trainers willing to progress toward higher levels of excellence. In this 14-minute presentation, originally presented for a medical group, you'll come to learn the Seven Powers that will allow fitness professionals to rise to the top of the field (see below to download free report).
Posted on: Nov 16, 2011
The "health care" concern is a very real and necessary one, but the medical system that most people turn to in order to find solutions to their burdensome conditions may not provide "cure" for many who suffer with lifestyle diseases. As the medical field has explored and integrated new pharmaceutical interventions, much of the research related to exercise, supportive eating, and reversal of disease has been overshadowed.
Posted on: Nov 10, 2011
THE NEW SYNERGY
This is a pivotal perspective piece sharing new insights intended for Personal Fitness Trainers, however, anyone seeking health and physical betterment will find this information valuable. Personal Trainers should feel free forwarding this piece to their clients, as it should help them better understand their own potential and The Fitness Professional's power to help them find change.
Posted on: Nov 07, 2011
Making Happy People
By Phil Kaplan
Posted on: Sep 10, 2011
The Profit Hierarchy
A Be Better / Platform Exercise by Phil Kaplan
I wrote the following article without tapping into my own experiences or opinions. I took predominant theories from top Business School Professionals (i.e.
Posted on: Apr 27, 2011
Are trainers killing people? Well, it isn't always murder. Sometimes it's up to the courts to decide, and sometimes . . . the clients even pull through.
Posted on: Apr 22, 2011
What is Be Better?
by Phil Kaplan
Posted on: Mar 04, 2011
The Elements of the Be Better Project experience
After 4 (almost 5) years, Be Better grows . . . Better! At the onset, my intention was, after meeting personal trainers around the world who had passion but were failing to recognize their own potential, to chart a course that allowed me to coach and guide them over an 8 month period to move from wanting to prospering. I'll outline a few of the elements that have made it an unparalleled success.
Posted on: Oct 01, 2010
A Recipe for Betterment – by Kelli Calabrese
Posted on: Sep 26, 2010
You've heard Dr. Anthony Abbott in his Every Personal Trainer Needs to Know interview. Read the article he refers to, an article published in The Exercise Standards and Malpractice Reporter. Use the link below to access it, replicated in its entirety.
Posted on: Sep 19, 2010
Would You Like Me To Take Your Challenges . . .
Posted on: Sep 12, 2010
The Other Side of the Glass
By Phil Kaplan
Posted on: Sep 12, 2010
You Told Them To!
by Phil Kaplan
Posted on: Sep 10, 2010
I'm going to address a subject that I've covered more than a few times, the subject of compensation. More specifically, I want to address how Personal Trainers are compensated in relation to the financial "value" of the service they provide.
Posted on: Jul 25, 2010
King Zephyrhillius has lots of power, but not the physical kind. His arms are thin, he's getting a bit flabby, and he thinks it's time to find a queen. He picked up an intergalactic fitness magazine and saw a picture of an earth man with great abs. The article was written by a personal trainer. That's when the King called his reliable green servant, Buzzgorp.
Posted on: Jul 24, 2010
All I can say is, "WTF?!?!?"
Perhaps that isn't the classiest way to start an article.
Perhaps it summons up verbiage that steps outside of political correctness . . . but there's an element of human nature that, when pushed hard enough, can drive virtually anyone to give way to the urge to scream out the s-word, or . . . the dreaded f-word.
Posted on: Jun 30, 2010
"I apologize a thousand times."
by Phil Kaplan
That apology above isn't a quote from me. It is, however a quote; a quote from someone who received my last email and reacted to the headline.